The 'Other' Heresies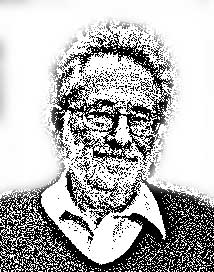 Mexican photographer Pedro Meyer is as renowned for his powerful and provocative photographs as he is for his pioneering work with digital imaging. Meyer's photographs consistently test the limits of truth, fiction and reality. With the advent of digital photography in the early 1990s, Meyer evolved from a documentary photographer who created so-called "straight photographs" into a digital-documentarian who often combines photographic elements from disparate times and places to arrive at a different or higher truth. Pedro's oft-expressed contention that all photographs — digitally manipulated or not — are equally "true" and "untrue" has been labeled "heretical" in the orthodox documentary photography community.
While fellow Apple-user Pedro Meyer (one of the first to adopt this platform and launch the very first intearactive CD-ROM!) may have his exhibition -
Heresies
- opening in 60 museums in almost as many countries
(we are thrilled that T2F, where the exhibition opens on 
21st
 October, has been selected as the Pakistani venue)
 there are others, like me, whose photographs have also made it to some of the greatest
(virtual!)
halls in the world. Here are just 4 examples.
"Happy viewing", as the Senator said!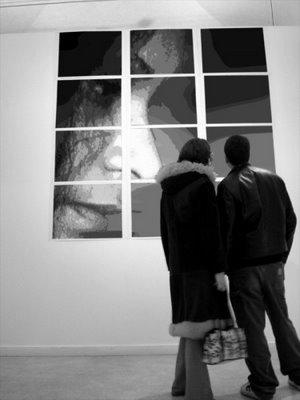 Nuzhat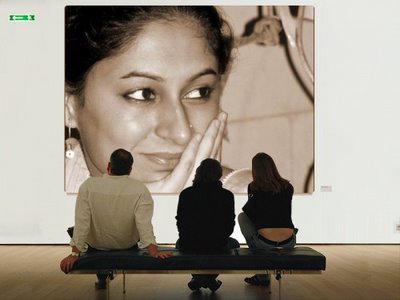 Ragni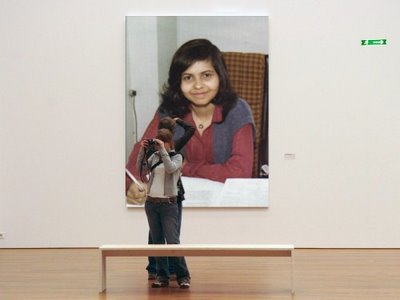 Jehan Ara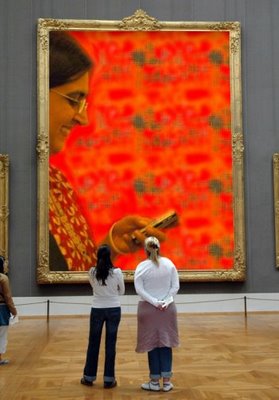 Sabeen
See you at the
real
Heresies, where a selection of large original museum quality prints of Pedro's works will be displayed and changed almost weekly!
Please do keep checking out the schedule at T2F's website for the exciting related events, like workshops, talks, discussions, and presentations during the weeks that this unique exhibition is on, unless you're on FB and already visit
T2F Pages
for updates.
Oh ... did you know that you can also subscribe to T2F's
Events RSS Feed
so you get the news automatically? And, as the icing on the cake, sign up for SMS alerts and get timely reminders too. This saves you the task of 'remembering to remember' to go to the website
and
saves
me
answering calls - usually when an event is actually happening -
Maddy, please note
;-) - about when and what time it's happening.
Labels: Apple, Art, Bloggers, Education, Events, Media, News, Pakistan, People, Personal, T2F, Technology