The Twain Meet
Waiting for Professor Aslam Farrukhi to show up for what became, in his delightful retelling, a grand - almost visual - tour of Karachi, 1947, I was fortunate to be to be at the same table as Yusufi Sahab, who, with just 4 books pubished, is arguably the finest writer of Urdu prose today.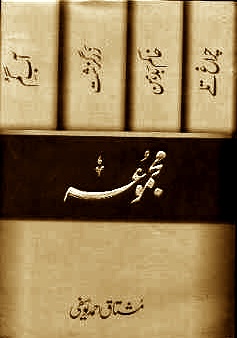 Apologizing for a really
pita hua
question, I asked him whom he read and was influenced by. I am not sure what name[s] I expected ... but without a moment's pause he surprised me by saying "Mark Twain", which - in retrospect - doesn't seem so odd. He also went on (with almost childish awe) to describe his recent visit to Twain's hometown and the house he lived in.
I hope that T2F will, one day, be honoured by an evening of Yusufi Sahab's readings. How we'll accommodate the hundreds that will turn up, I don't know.

Guess that's reason enough to increase the space, Sab ;-)
As a possible result of our colonization, older readers in this part of the world were traditionally more familiar with writers from Britain, as compared to those from the USA, a legacy they passed on via textbooks and home libraries to their young. Over the years, the one good thing to emerge from the Americanization of Everything, is that we have all become familiar with several new and powerful authors from the other side of the Atlantic. In fact, one has to look really hard for good British,
non-desi
authors in our bookshops!
However, Samuel Longhorn Clemens, better known as Mark Twain, is still not as commonly read in this part of the world as he should be. Here's a piece by him that is as relevant today (and to us) as when it was first published as part of a short story.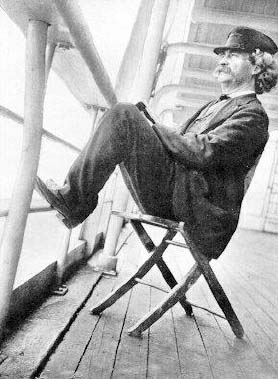 O Lord, our father, 
Our young patriots, idols of our hearts, 
Go forth to battle - be Thou near them! 
With them, in spirit, we also go forth 
From the sweet peace of our beloved firesides
To smite the foe.
O Lord, our God, 
Help us to tear their soldiers 
To bloody shreds with our shells; 
Help us to cover their smiling fields 
With the pale forms of their patriot dead;
Help us to drown the thunder of the guns
With the shrieks of their wounded, 
Writhing in pain.
Help us to lay waste their humble homes 
With a hurricane of fire; 
Help us to wring the hearts of their 
Unoffending widows with unavailing grief;
Help us to turn them out roofless 
With their little children to wander unfriended
The wastes of their desolated land 
In rags and hunger and thirst, 
Sports of the sun flames of summer 
And the icy winds of winter, 
Burdened in spirit, worn with travail, 
Imploring Thee for the refuge of the grave and denied it -
For our sakes who adore Thee, Lord, 
Blast their hopes, 
Blight their lives, 
Protract their bitter pilgrimage, 
Make heavy their steps, 
Water their way with their tears, 
Stain the white snow with the blood 
Of their wounded feet!
We ask it in the spirit of love - 
Of Him who is the source of love, 
And Who is the ever-faithful 
Refuge and Friend of all that are sore beset
And seek His aid with humble and contrite hearts.
Amen!
Labels: Books, Education, Literature, Pakistan, People, Poetry, Religion, T2F, Urdu