So ... what's new?
I was 18 when Gen. Ayub Khan declared the first nation-wide martial law, ousting his friend and mentor Maj. Gen. Iskander Mirza from power and, we were told, "hounded him out of the country at gunpoint" - an apt image for those of us brought up on John Wayne-isms like "The last train leaves at sundown. Be on it!"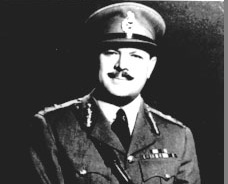 In the media manipulation that followed, we were told vague tales of how the ex-Pres had looted the country's coffers, how he had promoted smugglers - among them Qasim Bhatti, who was alleged to have presented the elegant First Lady, Naheed Mirza, a diamond necklace worth Rs.700,000 (in the days that it bought more than a car) - and how he had "mortgaged the nation's future unscrupulously", as an eveninger put it. (I recall asking my father how one would go about doing such a thing scrupulously.)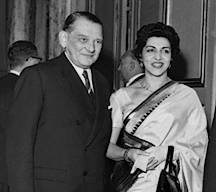 Apart from pondering over the semantics of the situation, I wondered why, since Mirza sahab had stolen 'our' money and not Ayub's personal property, was he allowed to get away - under a private
deal
- to London. Did
Ayub
have some 'divine right of pardon' granted to him that he could excercise at whim?
Whirrrr ...
Fast forward to Gen. Musharraf, almost half a century later. He would not be in this position today if it were not for the martial-law declaring
Precedent
Gen. Ayub. (BTW, some of you may not know that Ayub's autobiography was ghost-written by the father of the person who ghost-wrote Musharraf's autobiography. Mutations
do
breed true!) The current President beats his trend-setting predecessor 2-to-1 in the
deals
department, alone. Nawaz, we are told, wanted to crash the plane in which Gen. Musharraf was travelling - but, bear in mind, not travelling alone. So, Nawaz was, in effect, contemplating an act that would kill hundreds of others.
Flashback...
"
Gensaab"
manages to organize a safe landing
and
a coup. Nawaz is tried. There are corruption charges, questionable bank accounts, nepotism, irregularities & more (well, you know, the kind of things that every Pakistani politician in power can be charged with - provable or not - to some degree). Many cases deal with his families'
thieving
of 'our' coffers. But, aided and abetted by Soddy Arabia - the Islamic country where they chop hands off for even trivial thefts, wouldn't you know - Nawaz and the the self-appointed (anointed?) President
strike a deal
. Excuse me! Was this something 'personal' between NS & Mush? Nawaz gets to go away
stock
-free. Poor fellow has to live outside Pakistan for 5-10 years. I dunno about
that
... some of our 'leaders' do it of choice ... and all of them have enough money to have families and friends fly out to them whenever they feel lonely (or
hungry
, if the stories of
nihaari
-laden flights are more than a rumour). But -errr- there is the slight matter of his trying to kill innocent people on a flight, na? Should they have been involved in a class-action suit against him? Guess that's not a sensible thought. I know nothing of law, other than what Mr. Bumble
said
. On the other hand, Benazir, who really
is
aptly yclept like her Kulfa namesake of Lahore
(there is no one like quite like them and one round is more than one can handle of either)
is in 'self-exile' - a euphemism for running the fuck out of this country where she faces charges that would land her in jail. Her hubby - like O.J. - has been cleared of all charges. (Hey guys, the next time you bribe someone, get a receipt!) Our dear (=expensive?) 'ruler' has, yet again, exercised his 'divine right of pardon' and, lo & behold,
struck a deal
!!! All cases wiped out. Whoa. Of course, other countries are involved in making this happen. An example worthy of being truly called
Amnesty International
? On thinking more, I say to myself: "Fine. So be it! He
is
the President (although I recall BB saying a few days ago that he is not
her
President. Wonder in what capacity he gives her a pardon, then)." But, such minor quibbles aside, I agree that the political arena needed a little more colour than just khaki, even if in the form of a (hmmm, "castrated" doesn't quite fit the occasion, but you know what I mean) politician. However, anal as it may sound to some, a small matter
does
remain. Even if we accept that the cases against her and AZ were politically motivated (and, no doubt many were), and she did not line her Swiss Bank Lockers with 'our' money, what about the millions of dollars -
certainly 'our' dollars, earned at great risk by being a front-line stat
e - spent overseas by this government in uncovering all the false accounts and real mansions and stuff? Or was
that
a politically motivated lie, too? What are the nation's children, as they grow up watching this comedy of terrors unfold, to make of leaders who go through living
transparently
- even
blatantly
- dishonest lives, merely to espouse every Eed or Pakistan Day or Ashura that our children must uphold the traditions and values of the great Muslim and national leaders. The children learn just one thing: Nothing succeeds like Hypocrisy! Habib Jalib, albeit in another context, wrote something that makes me think of the days way before Ayub:
Zindagee go keh paa piyaadah thee Dhoop say chhaaoñ to ziyaadah thee
To those who feel that it would have been fairer to allow Nawaz to also join the
N
ational
E
lection
O
lympics
Con
vention, just remember the sad fact that
it doesn't really matter
which of the two civvies come into pseudo-power under the
witchcraft
state-craft of the military-industrial complex.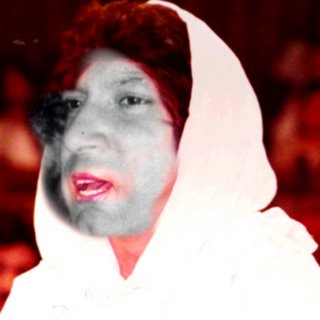 "Send in the clowns? Don't bother, they're here!"