Yo!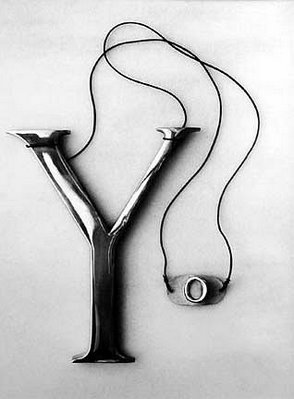 Years ago, while teaching at Hamdard University's HIIT in Karachi - set up by friend, Samir Hoodbhoy (the elder brother of Physicist-Activist
Pervez
H.) - I was also provided an opportunity by an older 'friend',
Syed Mumtaz Saeed
, who then headed the sister-institute, HIMS, to address its students for a few weeks and to introduce them to some modern thinkers in a few areas of my interests. My choices included Edward de Bono, Alvin Toffler, Ray Kurzweil and Timothy Leary in the list of the 8 or 9 people and ideas we discussed. Among the 'Futurist' sessions - possibly the one in which Toffler's concept of Waves was discussed - we looked at what the shape of Education, Business, Health Sciences, Communications and much else would be at some well-into-the-future date. Discussions and questions about post-Humanism and Singularity intially shocked and then intrigued many of the students who, apparently, had rarely been exposed to such 'open' and sometimes 'controversial' discussions. But when I went on to Religion (for which my strength -
and you do require some bravado to teach anything sensibly these days
- came from my initial interactions with Hakim Said, which I shall blog about soon) and posed the question of what Belief Systems would look like in situations resulting from the above, there was confusion, to say the least. Someone rather angrily (but not too angrily) shouted "Islam Is Forever". I said that that was an acceptable response and we should then try to extrapolate what the
practice(s)
of Islam would be like in the future ... after all, who a thousand or so years ago, would have predicted the varied ways in which Islam is practiced today. That not only lowered his boiling point but led to our very enjoyable discussions, later, in the cafeteria. I have often wondered if anyone in the class at that time - a violent one for Karachiites, but not because of religious differences - could have envisaged the
veiled
threats that we witnessed during the Lal Masjid crisis. Or predicted the international scourge of the fundamentalism of today as the imminent future of religious societies. Or how this violently divisive trend would be affected way into the future after possible encounters with a different set of
little green men.
And speaking of extremism and its consequences, those of you who have seen the film,
Jesus Camp,
or watched with horror the
videos
of how almost every religious creed seems bent on destroying the minds of its young may even ponder - like many did in the late 60s and some are sadly voicing now - if it's sensible to bring children into this world today
:-(
Reminds me of the scene in
Quo Vadis
, one of finest film epics ever made outside of Cecil B DeMille's kingdom, when Petronius, sickened by Nero's burning of Rome, decides to end his life and sends his last letter to the emperor (super-superbly played by Peter Ustinov), that states, "To die in your reign is a pleasure. To be born in it, a miscalculation." Hindsight tells me I should have run a joint session (and I do not mean
that
kind of joint!) with HIMS & HIIT students and explored the possibility of an
OpenSource
Religion. Does that seem crazy? Remember Haldane's Law - 'The Universe is not only queerer than we suppose, but queerer than we CAN suppose!' - as you explore
Yoism
.
Labels: Education, Literature, Media, Pakistan, People, Personal, Politics, Religion, Science