This one's for you, Doc!
Professor Arvind Mahalingam is a dodgy character who leaves comments on my blog with wild-goose chase links that people follow, mistakenly expecting to be transported to a scholarly blog. He found his way to my recent book cover posts. The first he found merely funny. But with the second, he decided to throw me a googly. Hopefully this response will meet his (and your) approval.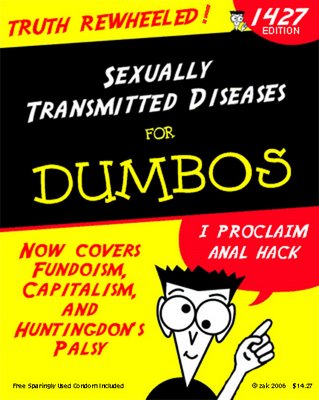 Note: This is positively the last book in the series
to be published from Pakistan.
The Publisher has applied for
Lunatic Asylum in Denmark.
Epilogue: I have had an email from

The Institute for Palsy Studies

asking for the identity of the person making the astonishing claim on the cover.

Sir, a click on the image is all it takes to find out.

[Added: 05.40 July 10]
Labels: Activism, Bloggers, Books, Pakistan, People, Politics, Rant, Religion, Yooñhee