Once upon a midnight dreary ...
(On the midnight of 06-06-06, actually) there was a knocking and scraping on the door. Looking through the peephole I found this strange being.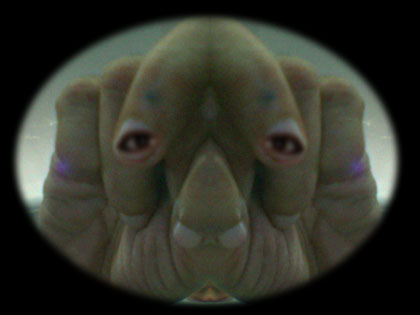 He (it's always a he, isn't it?) let me in on the secrets of the Universe. If you need to be in on them, too, please meet me at the Zamzama Espresso on Saturday at 8.00 am and pay for my breakfast.
Labels: Activism, Bloggers, Education, Music, Pakistan, People, Personal, Religion, Science, Yooñhee