Full Circle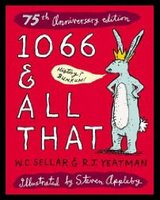 Around 40 years ago, a couple of years before we were married, I introduced Nuzhat to the Sellar & Yeatman classic, 1066 & All That - a book I had discovered in Abi's library and had spent hours ROTFL.
As I mentioned - in an
earlier post
(where there are links to some interesting aspects of it) - the book was lost and I had been unable to find a copy.
In 2005 a 75th Anniversary edition was published and sold out pretty fast. So I missed it again. And while Amazon did offer some used copies through affiliates, I wanted a spanking crispy new book. Another printing had been promised and I have been eagerly awaiting the announcement.
Last week Nuzhat walked miles in Edinburgh, looking for it in numerous bookshops, and found possibly the last available copy in that city. What a birthday and homecoming gift!
While the book is more likely to appeal to those familiar with British History (which is what my generation studied), there are several things in it that are timeless, such as this analysis.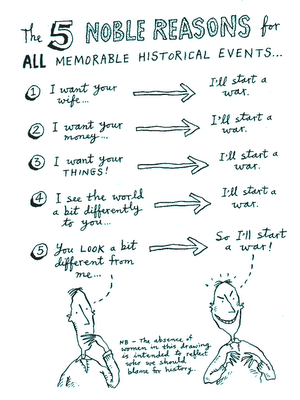 Labels: Books, Literature, Personal