For Nuz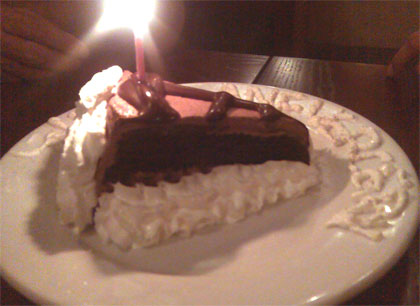 The cake at Espresso at midnite said 'Happy Anevercery'.
The single piece that you & I shared
with Jehan Ara and Sabeen (with a bit sent to Mimi)
was a far cry from the amount we two would devour
without any qualms until just a short while ago.
Oh, well! What the hell! Diabetes & Cholestrol
may have taken their toll But it's been one great life!
I'd live it exactly this way again.
(But I wouldn't buy that Adnan Sami Khan record this time around!)
Thank you, Nuzhat, for braving 36 years with me.
I am glad that we have both remained as crazy
as we were when this pic was taken.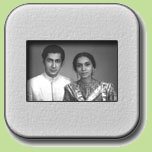 Much love! Z
Labels: Personal